Yuru-Chara – Branding for the community and The Golden Llama
First of all, I currently have a slight obsession with Japan that began about 4 years ago and has only gotten worse since our trip last May got canceled due to Covid – but it's okay, I'm sort of keeping it together, I know it's happened to many of us. I'm just going to write about Japan here to get through this – no big deal.
So, Yuru-Chara.
What is Yuru-chara?
Yuru-Chara (literally "loose characters") are Japanese mascots commonly used to promote almost anything from a business or region to events and even good behavior, seriously anything. These mascots also come with their own branded merchandise in the form of stationery, sweets, and souvenirs – every designer's dream (or mine at least).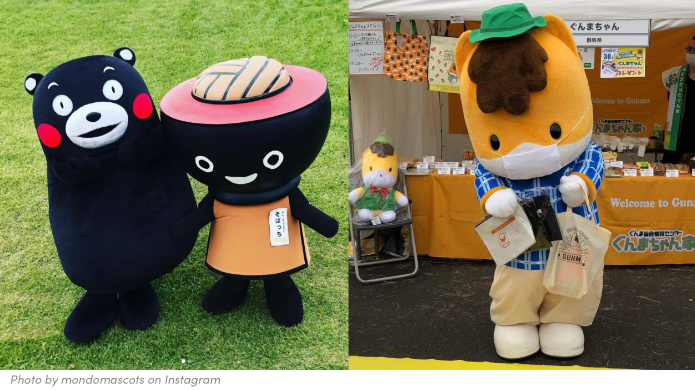 Why is all this branded goodness happening?
It all supposedly started with a mascot called Hikonyan, a big white fluffy teddy bear wearing a Viking helmet. Hikonyan was created in 2007 to promote a castle campaign in Hikone and it attracted so much attention and visitors that it contributed to an increase in profit in the region.
A gazillion mascots later Japan is booming with cute and creepy creatures everywhere not just promoting a thing or area but celebrating it and boosting morale everywhere (okay and also the economy).
Yuru-Chara has also helped scary or difficult situations and places more approachable or easy to comprehend with a mascot for keeping safe during an earthquake or a prison mascot.. not to encourage being sent to prison or anything but it does have a souvenir shop for visitors.
What makes something a Yuru-Chara?
An awesome Yuru-Chara identity will have three main criterias: it's got to be passionate about the product or place it's promoting. Secondly, cute and "loose" or laid back from the word "yuru" so that it can be approachable and loveable. And finally, its movements need to be unique and awkward.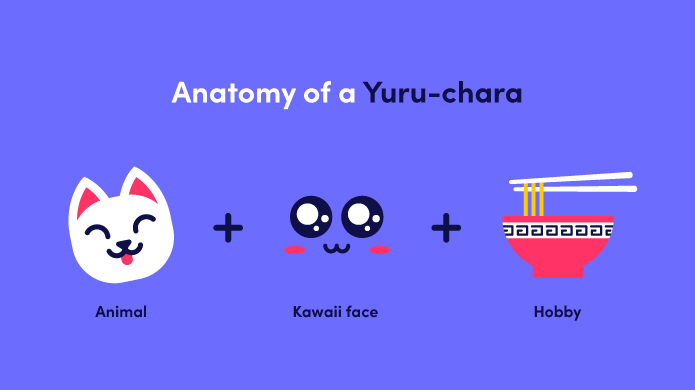 From Yuru-Chara to monday.com headquarters
As monday.com grows, it's important to strengthen and evolve the company culture. To maintain that goal a "Golden Llama" award was created to be given to anyone who shows the company spirit by helping others and thinking out of the box. The golden llama helps boost the morale of the company and brings its employees closer together.
And yes, of course, it comes with swag. Anyone awarded with the Golden Llama receives some beautifully branded swag and stays with the Golden Llama title for 2 weeks until it is passed on to the next lucky employee.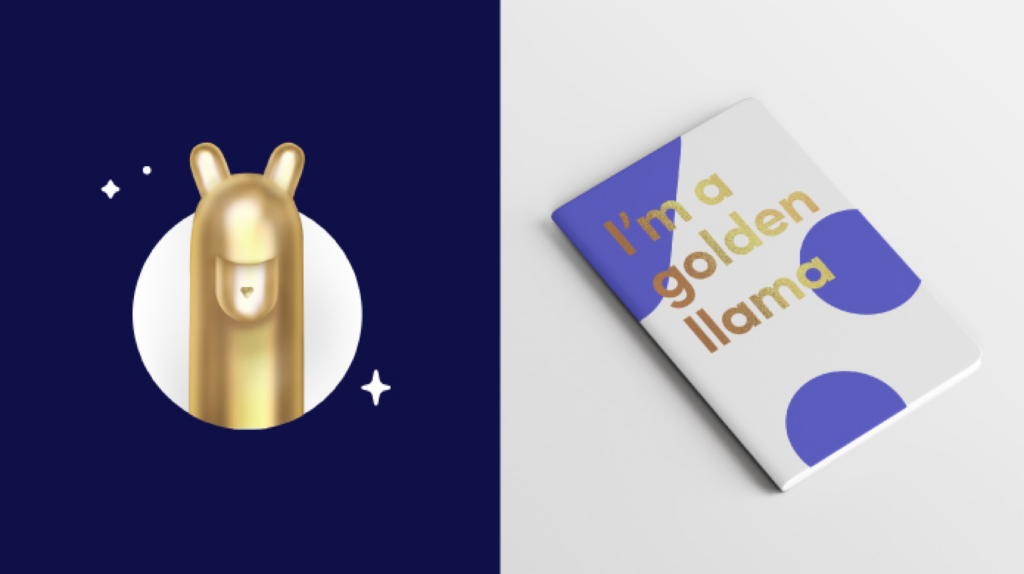 Yuru-Chara shows us the power of how branding can go beyond a logo and have an effect on a much wider scale. It can transform cities, facilities, and even companies by bringing people together and help celebrate their values.
I did say there can be a mascot for anything…
There's even one for Covid-19, Koronon the anti-Coronavirus cat
who also gives out masks to everyone!